IHRE BEDÜRFNISSE HABEN OBERSTE PRIORITÄT

Wir bieten Ihnen Ideen und Fachwissen für jede Art von Aufenthalt, von Privatreisen, Geschäftsreisen, Gruppenreisen, Meetings, Tagungen und Konferenzen bis hin zu originellen Incentives.
Ob im Puls der Hauptstadt oder in der Natur, ob minimalistisch und schlicht oder prunkvoll und extravagant, Ihr Wunsch ist uns Befehl.
Entsprechende Programme, Technik, Phantasie und ein Netzwerk von professionellen Partnern garantieren besten Service mit Liebe zum Detail, von der Planung des Aufenthaltes oder Events bis hin zur Abreise.
Sie brauchen sich um nichts zu kümmern!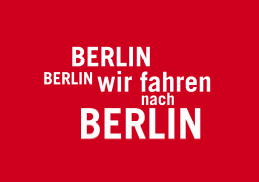 YOUR NEEDS HAVE TOP PRIORITY

We have the ideas and the expertise to accommodate any kind of stay, be it private, business, group travel or event, from small meetings and conferences to creative incentives.
Whether it's the vibrating heart of the metropolis or nature at its best, minimalist and simple or magnificent and extravagant, your wish is our command.
We offer the programs, equipments, fantasy and a network of trained professional partners to ensure good service and attention to details from initial planning stages throughout the stay or event, up to departure.
You do not need to worry about a thing!